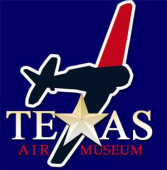 Texas Air Museum - Stinson Field
(210) 977- 9885
MUSEUM STAFF

The museum is staffed entirely by dedicated volunteers.
If you would like to be a volunteer, please come by and speak with us.

| | |
| --- | --- |
| | John Tosh - Mr. Tosh is the museum founder and director. He is shown here next to the uniform he wore when he joined the military during ww2 at the age of 14. A veteran of WW2, Korea, Vietnam and Desert Storm; Mr. Tosh is a history afficionado and expert tour guide. |
| TAMI was the museum's official greeter and security chief for over seven years, and never missed a day. However, she passed away on February 12, 2007. She is greatly missed! | |

OUR CORPORATE SPONSORS
Triple R DC Experts
The Tobin Group, Inc.
International Aerial Mapping
Air Force Association - Texas
Air Tractor, Inc.